As Hurricane Gustav washes over Louisiana, the full extent of its damage not yet known,  on the anniversary of Katrina, Animal Law Coalition looks back at this disaster for animals in 2005 and the laws the federal and state governments have passed since then to address the needs of pets and other animals during disasters.
Katrina was a disaster on so many levels for New Orleans and the Gulf Coast region.  For animals it was a holocaust. There are estimates as many as 600,000 animals were abandoned or left to fend for themselves. Thousands of animals, maybe as many as 250,000, may have perished, drowning in the flood waters or succumbing to starvation, dehydration, heat, and disease in the days, weeks and months following Katrina.
They suffered terribly.
No law required animals to be evacuated or even rescued or sheltered in the event of a disaster.  Many people had no idea the disaster would force them from their homes for months or forever. They left enough food and water for their animals for a few days. No one thought about the possible danger to the animals. Certainly no government agency thought about animals in advance of Katrina and the subsequent flooding. Though few people planned for their pets' evacuation, some stayed behind because they did not want to leave their animals and had no place to take them.  The Coast Guard and other authorities finally evacuated these people, sometimes from roofs or treetops.
Even then, the animals could not accompany evacuees. Authorities adamantly refused to allow the animals into the boats or onto buses and other vehicles taking people to shelter and safety. The cries of animals left in attics or on rooftops or tree branches of flooded homes will haunt us forever. The media projected images into homes all over the world of stranded animals, frightened, desperate, starving, dehydrated, and filthy from contaminated water. Â Â Â Â 
Animal rescue groups quickly mobilized volunteers and supplies and made harrowing forays into flooded and devastated areas to rescue pets left behind. These groups brought animals to staging areas where they provided veterinary and other much needed care.
Animals were then sent to foster homes around the United States and to Canada. About 15,000 animals were rescued in the aftermath of Katrina.
Authorities soon learned, to many, animals' lives matter. In a Zogby poll released shortly after Katrina, it was revealed 49% of people say they would not leave their pets in a disaster. That number climbed to 61% in the year following Katrina. The lack of a plan to evacuate pets also raised the specter of serious health and safety risks from abandoned animals.  Of course, owners forced to abandon animals were traumatized and those who stayed to care for their pets put their own lives in danger. The lack of a plan to evacuate animals jeopardized human lives as well. 
PETS Act
In the aftermath of Katrina Congress passed the Pet Transportation Standards Act ("PETS"). Â Â PETS is an amendment to the Staffords Act, the Robert T. Stafford Disaster Relief and Emergency Assistance Act (42 U.S.C. 5121 et seq.).
This landmark legislation requires FEMA to ensure state and local disaster preparedness plans "take into account the needs of individuals with household pets and service animals prior to, during, and following a major disaster or emergency."
Notably, the bill authorizes FEMA to give financial assistance to state and local governments for animal emergency plans including sheltering.
Gustav is the first real test of this new law.  We'll see how it works. 
Louisiana's Pet Evacuation law
Also after Katrina several states, most notably, Louisiana, considered and many passed pet evacuation laws.
On June 27, 2006 Governor Kathleen Blanco signed the Louisiana Pet Evacuation bill. La. R.S. 29:726;Â La. R.S. 29:729Â  Cathy Wells authored the bill for Senator Heulette "Clo" Fontenot, its sponsor. Under the bill the State will assist parish and municipal governments in their efforts to evacuate and provide shelter and care for pets during a disaster. Animals will be marked with a bar code tag, a copy of which will be given to their owners to help them find their pets after the emergency.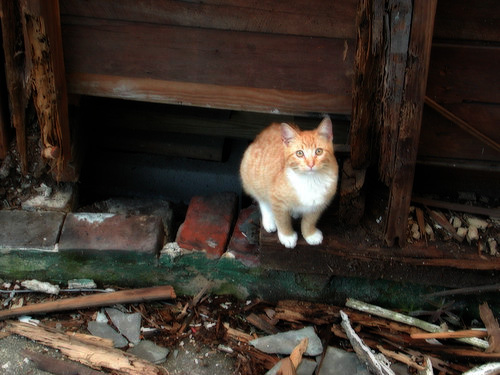 The law imposes a duty on parishes and local governments to evacuate people with service animals including through the use of public transportation. Other animals may be allowed to ride with their owners on public transportation if there is space available and they are in crates. Otherwise, animals will be taken from their owners and sent to emergency shelters. There are plans to open several emergency animal shelters.
All local emergency pet evacuation plans must be submitted to the state Office of Homeland Security and Emergency Preparedness and the Department of Agriculture and Forestry. The Office of the State Veterinarian is part of the latter department. Private rescue groups have entered into Memoranda of understanding with parishes to help implement these plans.
The law also provides for a public information campaign to help pet owners be prepared in the event of a disaster. The law authorizes assistance to help pet owners develop their own evacuation plans.
Though the state does not actually implement an animal disaster plan but instead assists parishes and municipalities with their required plans, the State Vet's office controls the features and scope of these local animal disaster plans. The law also reflects the belief by the State vet that the onus for evacuation of animals should be on the owners.
Other States
Florida which never escapes hurricane season unscathed enacted Fl Stat. 252.3568 in the aftermath of Katrina. That law requires shelters to accept service animals accompanying their owners. State and local emergency plans must include "strategies" for evacuation and sheltering of persons with pets.
Hawaii enacted legislation requiring establishment of plans to keep pets in public shelters during an emergency. The law also authorizes the director of civil defense and organizations to identify private shelters that may be available to accommodate pets during an emergency. HRS § 128-10.5; § 142-3.5
Maine passed a law requiring the development of an Animal Response Team 7 M.R.S. §1901.
New Mexico adopted H.M. 2, Pets in Disasters, which requests the Department of Public Safety to develop guidelines for the evacuation of domestic pets during disasters.
New Hampshire's law requires the division of emergency management to plan for the emergency "evacuation of hearing ear dogs, guide dogs, search and rescue dogs, and other service animals". RSA 21-P:37; 21-P:37-a
Vermont amended its emergency management procedures to encourage animal welfare groups to participate by eliminating civil liability for those who provide space for sheltering animals during emergencies or practice drills. The law requires representatives from animal welfare organizations, specifically Humane Society of the United States, in disaster planning. 20 V.S.A. chapter 1 et seq.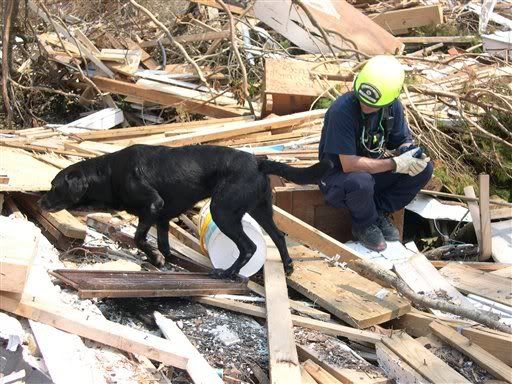 New Jersey now requires state and local governments to include pets in disaster planning. The law requires a regional coordination of plans as well as with the state Department of Agriculture and education of the public on disaster planning. N.J. Stat. § App. A:9-43.1, .2
The New York City Transit Authority revised its pet policy to allow animals to ride in subway trains and city buses during an evacuation. Moreover, following Katrina the state passed a law requiring New York state and local disaster preparedness plans to include pets and service animals. NY CLS Exec § 22 NY CLS Exec § 23  
The California law requires the Office of Emergency Services to approve, adopt, and incorporate the California Animal Response Emergency System (CARES) program into the emergency management system. Cal. Govt. Code §8608.
Illinois passed the Disaster Planning for Animals law also in the year following Katrina. 20 ILCS 3305/4. This law requires the emergency operations plan to include pets and service animals.
Other states including Connecticut, Conn. Gen. Stat. § 28-1; Texas, Tex. Gov't Code § 418.043, Virginia, Va. Code §44-146.18 and Nevada, Nev. Rev. Stat. §414.095 have passed laws requiring emergency plans to include pets and service animals.
Cost is certainly a consideration in any animal disaster plan. In Louisiana a Senate amendment specifies the Pet Evacuation law can not take effect until funds are appropriated for it from the Emergency Response Fund. Many of the costs will be borne, as they were in Katrina, by private animal rescue organizations which will work with local parishes or counties to develop and implement pet evacuation plans.
Animal rescue organizations raised more than $50 million during Katrina.
For more on the animal disaster plans of individual states, click here.   Check your city or county government or animal control website for more information about local plans for helping animals during disasters.  
And, hopefully, individuals and families across the country now understand a mandatory evacuation order applies to the whole family, including and especially the non-human ones. You may not be able to return in 2 or 3 days or 2 or 3 months.  The best animal disaster plan is the one you devise – for them.