Federal Court Ends Horse Slaughter for Human Consumption in U.S.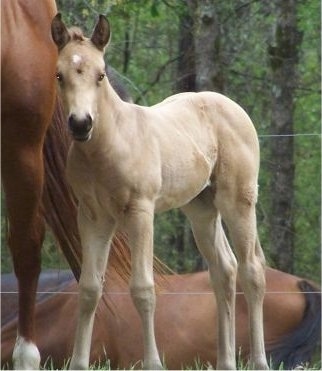 With her March 28, 2007 opinion, Judge Colleen Kollar-Kotelly for the D.C. District Court helped end horse slaughter for human consumption in the United States.
The judge has invalidated a USDA regulation that allowed horse slaughter for human consumption.
By way of background, in 2005 with overwhelming support in both houses, Congress passed a provision, Section 794, in the FY 2006 Agricultural Appropriations Act that would have stopped the USDA from paying for the inspections of horses sold for slaughter. Section 794, an amendment to the FY Agricultural Appropriations Act provides:
Effective 120 days after the date of enactment of this Act, none of the funds made available in this Act may be used to pay the salaries or expenses of personnel to inspect horses under section 3 of the Federal Meat Inspection Act (21 U.S.C. Sec. 603)…. See Pub. L. 109-97, § 794, 119 Stat. 2120, 2164.
The provision of the Federal Meat Inspection Act ("FMIA"), 21 U.S.C. § 603, pertaining to the inspection of horses provides: "For the purpose of preventing the use in commerce of meat and meat food products which are adulterated, the Secretary shall cause to be made, by inspectors appointed for that purpose, an examination and inspection of all amenable species [including cattle, sheep, swine, goats, horses, mules, and other equines] before they shall be allowed to enter into any slaughtering, packing, meat-canning, rendering, or similar establishment, in which they are to be slaughtered and the meat and meat food products thereof are to be used in commerce . . . ." 21 U.S.C. § 603(a). See also 21 U.S.C. § 601(w)(1).
Without these inspections, there could be no sale of horses for consumption and thus no reason to slaughter these animals. But this amendment never became effective. Instead, the effective date was delayed, and, in the meantime, the USDA issued a regulation, 9 C.F.R. 352.19, that provides "an official establishment that wishes to slaughter horses" can apply for and obtain inspections if they pay for them.
The regulation was issued as a result of an emergency petition filed by the owners of the three U.S. Horse slaughterhouses, Cavel International, Inc.; Beltex Corporation and Dallas Crown, Inc. (Beltex owns a controlling interest in a third slaughterhouse, Empacadora de Carnes de Fresnillo, that operates in Mexico. The Mexican slaughterhouse sold and transferred its horsemeat to Beltex' Texas operation, which then sells it abroad.)
In other words, the USDA circumvented the amendment to the FY 2006 Agriculture Appropriations Act by allowing slaughterhouses to continue with inspections if they paid for them. In this way, horse slaughter for human consumption had been allowed to continue. 
Judge Kollar-Kotelly has permanently enjoined or stopped the Food Safety & Inspection Service of the USDA from further implementing this regulation. The judge found the regulation violated the Administrative Procedure Act, 5 U.S.C. § 706 and the National Environmental Policy Act (NEPA) 42 U.S.C. § 4321, et seq., by failing to consider adequately, or, really, at all, the environmental impact of its action in issuing the regulation.
With the regulation invalidated, the horse slaughterhouses in the United States can no longer operate. The horse slaughter houses are pursuing an appeal in the Court of Appeals for the D.C. Circuit.