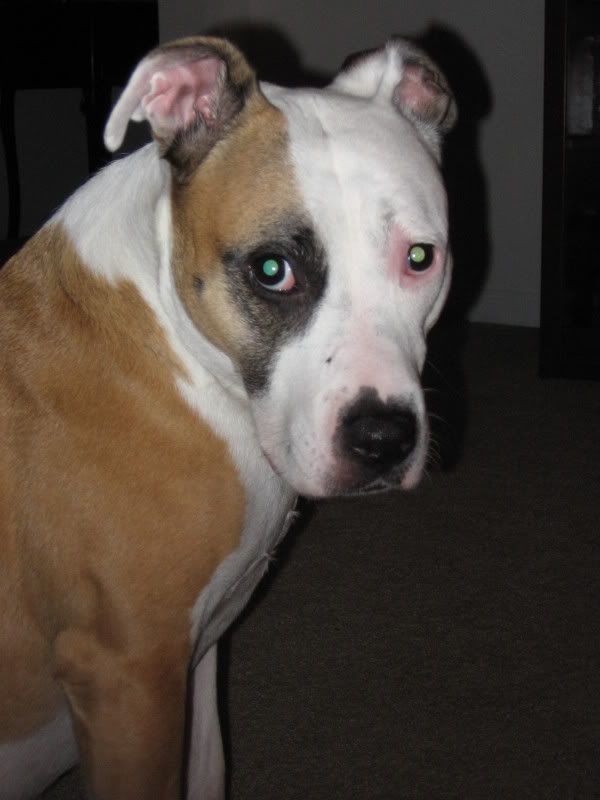 Allen Grider, Glenn Belcher and Valerie Piltz have filed suit in federal court, challenging the pit bull bans in Denver and Aurora, Colorado.
The Animal Law Center is representing these plaintiffs and plans to have the case certified as a class action.
The plaintiffs claim the ordinances banning pit bulls fail to contain exceptions for service dogs and thus violate the Americans with Disabilities  Act, 42 U.S.C. §§12101 et seq.
Allen Grider is a Vietnam veteran who has a service dog named Precious to help him with post traumatic stress disorder. In November,2009 Aurora Animal Control came to Mr. Grider's home and falsely claimed they had received reports of neglect and abuse and wanted to see the dog. When Mr. Grider showed them Precious, they seized her, claiming she is a "pit bull". The dog has no history of aggressive behavior. Â Mr. Grider was also charged with owning a pit bull in violation of the ordinance. This despite his pleas that the dog is a service animal.
Since then, Precious has been released to the care of Michael Brown who lives outside of Aurora. But Mr. Grider has not been able to maintain his relationship with his dog.
Glenn Belcher has a service dog named Sky who helps him with his depression and anxiety and also physical disabilities. Mr. Belcher is a Persian Gulf war veteran. Sky has not been able to live with him since he moved to Denver.
Plaintiff Valerie Piltz does not live in either Denver or Aurora but visited both cities to serve as a judge for an American Kennel Club dog show. She has two dogs, Powerball and Klicker, who provide support for her in managing her disabilities. Aurora did grant Ms. Piltz permission to bring her dogs, both pit bull breeds, into the city for the show. But Doug Kelley, Director of Animal Control for Denver, refused to grant her a temporary permit to visit the city with her dogs, stating Ms. Piltz could not have her service dogs with her unless she is blind or deaf. Â 
The plaintiffs also seek compensatory and punitive damages and attorney's fees.
For more information:
Denver: Selective Counting and the Cost to Dogs and People
Denver's Holocaust: A Call for an End to the Pit Bull Ban
Judge Upholds Aurora, Colorado's Broad Breed Ban
Check out Animal Law Coalition's BSL Watch