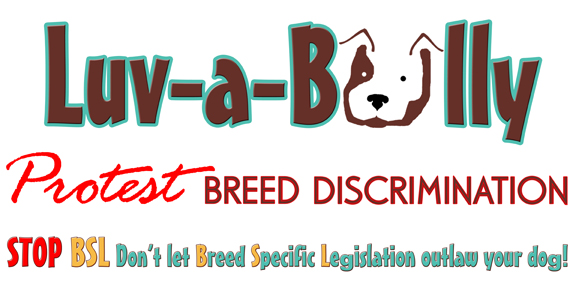 The Roverlution is in full swing….
To: doug.kelley@ci.denver.co.us, milehighmayor@ci.denver.co.us
Monday, December 29, 2008
Dear Mr. Kelley,
Your comment (when recently interviewed by Fox News) proudly boasted "there have not been any attacks by pit bulls since 2005", was merely an attempt to deceive the public and draw support for Denver's unpopular and widely criticized breed ban. Interestingly, you defended a 2006 dog mauling when you reported: "Boxers can be very protective." The article can be found at TheDenverChannel.com: Grandmother Recovering After Dog Attack – Good Samaritan Fights Off Boxers To Save Woman, also reported on ABC Channel 7 News March 28th, 2006.  Furthermore, next time, when you are asked about dog attacks in a televised TV interview or news article, we expect that you will also sadly remember the German Shepard mix that mauled a little girl, reported on August 2nd, 2006 by ABC Channel 7 News.
You also reported that Denver mostly picks up the strays. Tell that to Gema Martinez, whose house was raided and her beloved dog Kane seized. Or Heidi Tufto, a respected citizen and soldier in the US army, who was walking her dog Lumpy in a park when she was accosted by the police and held at gunpoint, forced to surrender her dog. And if you are mostly just killing the strays, why have so many panicked dog owners moved away from your city? Just ask Sonya Dias, one of the plaintiffs in a civil lawsuit against Denver , who hid her dog Griffie for several months before she could sell her house and move.
In the true interest of public safety, it makes more sense to ban all dogs. You are not fooling informed dog owners armed with libraries of factual data on why breed bans do not protect the public. Worse yet, breed bans are an insult to responsible dog owners who have had to pack up and move out of Denver to keep you from killing the family dog. And for those residents who cannot endure the hardships of moving out of Denver , why are pit bulls allowed to be cast off to other cities so they can maul those people?
Other cities in your state have accomplished a reduction of dog bites and made their communities safer without inflicting a penalizing breed ban on their citizens. Why has Denver not contacted Colorado Federation of Dog Clubs? This legislative organization helped introduce an effective dangerous dog ordinance without reference to breed in the city of Englewood . Denver would be wise to follow in the footsteps of Englewood 's success and also thereby limit the probability of additional civil lawsuits.
This site will take you to the  Englewood citizen newsletter (September/October issue) that has an article written by one of the city council members. The ordinance itself can be found here.  The city council member contact information can be found here.
Mayor Jim Woodward of Englewood would be the most knowledgeable person for you to contact. However, we are confident that any of the Englewood city council members would be happy to share their positive experience with this ordinance as well.
It is time for change in Denver. We call on you to start protecting the lives of innocent dogs by sharing this valuable information with your city council. Become a hero in your community and a positive force for change in the New Year!
Respectfully,
Dr. Paula Terifaj, DVM
Spokesperson for Roverlution.org
Join the Roverlution and help save family pets! Go to http://www.denverkillsdogs.com/ for more information about the tragedy in Denver. Also, read here and here about the legal battle waged by Denver against pit bull type dogs. 
Note: Doug Kelley is the director of Denver Animal Care & Control. He was quoted in the online Arizona Daily Star on Dec. 3, 2006 that it is the Denver breed ban has yielded few clear results. Check out Karen Delise, National Canine Research Council's latest article, Denver: Selective Counting and the Cost to Dogs and People.